Expecting Families + Growing Grins
JCPenney Portraits offers a beautiful and timeless way to capture the special moments of your pregnancy with maternity photography sessions and maternity photoshoots. We understand that pregnancy is a unique and transformative journey, filled with anticipation, joy, and a profound sense of wonder. Our experienced photographers specialize in capturing the essence of this life-changing event, and they are dedicated to helping you create stunning maternity pictures that you and your family will cherish for years to come.
During your maternity photoshoot, our photographers will work closely with you to ensure that your vision and personality shine through in every shot. Whether you prefer a classic and elegant style or a more creative and artistic approach, we tailor each session to your preferences. We believe that maternity photography is about celebrating your individuality and the beauty of this incredible moment in your life.
With a variety of packages and options available, JCPenney Portraits makes it easy to capture this special time in your life and create beautiful keepsakes to share with your loved ones.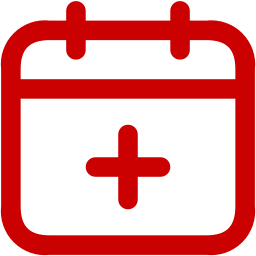 Find a Studio Near You
Plan Your Looks
Before your session, we recommend you choose outfits so you can start to make a color story and plan for your session. You can also view our backgrounds for ideas and inspiration.
Get Set to Smile
Our professional photographers will guide you through a variety of different poses and looks throughout your session to create a personalized and memorable experience.
Frame Your Favorites
Review your new images in-studio with your photographer, and purchase your faves.
Planning Your Session
Discover essential tips and guidance for creating stunning and meaningful maternity portraits that beautifully capture the radiant glow and anticipation of this special time in your life.
10 Reasons to Get Maternity Photos
Uncover the top 10 reasons why maternity photos are a must for moms-to-be, from celebrating the journey of pregnancy to creating lasting memories and embracing the beauty of this transformative stage.
When to Take Newborn Photos?
The newborn stage of a baby's life is exciting, overwhelming, emotional, and beautiful. Sometimes, it can be tough to take time to enjoy the little moments. Getting newborn photographs is a great way to capture your little one during that brief period.
My maternity photos came out wonderful! My fiancé and I loved them. We definitely want to go back once our baby is born to have his newborn pictures taken (:
– Wendy from Washington Square Mall Studio
I am currently pregnant and had maternity photos done with my fiancé and my mother and they came out beautiful. Our photographer was very thorough and had a wonderful eye for catching the best moments.
– Tawny from Nature Coast Commons Studio
Our photographer is FABULOUS! I've used her several times for pictures now, 4 years ago with my first pregnancy/ newborn pictures. And we're overjoyed to use her now for my new little growing families pictures. She shows pride in her work and her clients by posing us properly and really making the image we have of our family come to life. It helps so much to give us the family memories while we are on a budget and we are very thankful to JCPenney Portraits studios and Lifetouch for that.
– Kayli from Parkdale Mall Studio
The woman who took our photos was great! She was very warm and friendly with us. She incorporated props that we brought to use during our maternity photo shoot and our pictures turned out amazing.
– Jessica from Crossroads Shopping Center Studio
Get the latest on new products and special discounts right in your inbox.