The Best of a Moment in Time
Your senior year is a milestone worth celebrating and an accomplishment worth remembering. Our professional photographers aim to capture your unique personality by customizing your senior pictures with a variety of poses, outfit changes, and backgrounds. Personalize your senior photography session with props, like your graduation hat, grade school photo, instrument, or sports equipment, ensuring that your senior pictures reflect not only who you are today but also the memories and achievements you hold dear.
Whether you're looking for a classic, timeless portrait or a fun and creative image that reflects your individuality, our team is dedicated to making your vision a reality. Let us help you tell your unique senior year story through the artistry of senior pictures.
For more variety, we recommend scheduling an outdoor senior photography session as well. We can't wait to celebrate this milestone with you!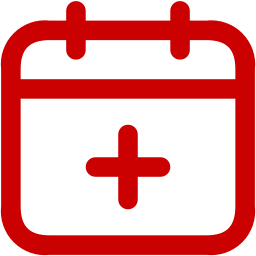 Find a Studio Near You
Prepare Your Looks
Before your session, we recommend you choose outfits so you can start to make a color story and plan for your session. You can also view our backgrounds for ideas and inspiration
Get Set to Smile
Our professional photographers will guide you through a variety of different poses and looks throughout your session to create a personalized and memorable experience.
Frame Your Favorites
Review your new images in-studio with your photographer, and purchase your faves.
The photographer taking our pictures was SO AWESOME!!!  She picked out AWESOME and perfect backgrounds for our clothes and helped us pose correctly AND let us know to fix our hair. A lot of people don't tell you when your hair is not right. The photographer completely made my day! It was my daughter's senior pictures so it was extremely important to me.
– Gina from Nampa Gateway Center Studio
My daughter was taking photos in her senior high school cap and gown. Our photographer did a great job and took amazing photos! It was so hard to choose. She had wonderful suggestions. I will be back!
– Rosie from Alamo Ranch Studio
My 17 year-old son hates his pictures being taken. I went for his senior pictures and I was dreading it. The photographer cracked him! I am so pleased with the service, the shoot and then being able to make it somewhat fun for my son. They did the impossible! I will definitely be back.
– Annie from Crystal Mall Studio
The photographer helped us with my daughters high school senior portraits and ALL the photos turned out amazing. She had great idea's for poses, and was quick and efficient. All the enhancements she did on the photo's were right on the money. I was stressed going into the appointment and left feeling like everything was perfect and glad I chose JCP for these special senior pics.
– Christina from Washington Square Studio
Get the latest on new products and special discounts right in your inbox.